Diadora Maracana RXT 12 Review
Diadora Maracana RTX 12 Soccer ShoeThe Diadora Maracana RTX 12 is a compulsory soccer cleats that every athlete has to get. Specially manufactured for the finest performance on the field, they have a basic design that feels comfortable both on the feet as on the ground. These shoes come in simple color ways from the Black/Fluo Yellow to Yellow/Fluo Silver.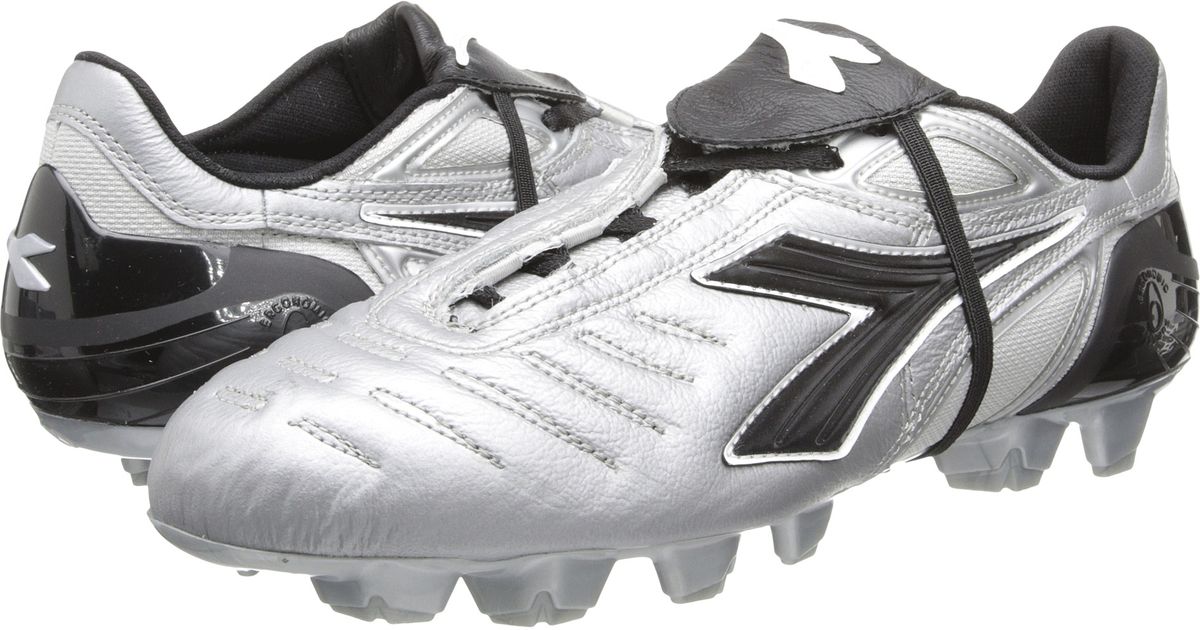 Diadora has a reputation of creating durable, comfortable yet stylish products. Most world class athletes use Diadora in various games like soccer and tennis. Being an Italian manufacturer, they use the unique Italian skill to come up with a high quality good performance product for running, tradition and lifestyle, fit for the best of the best World Cup Champion team.
Key Features of Diadora Maracana RXT 12
Kangaroo leather
Anti-stretch lining
Loop lacing system
Shock absorbing EVA foam
Solid heel counter
Why buy Diadora Maracana RXT 12?
Comfort
These soccer shoes offer top comfort on the foot due to their wide design that leaves additional space for the foot. You can easily move around with the shoes without worrying about injuring your ankles or your feet. They are easy to break in and offer support to the heel. They are light with a kangaroo leather upper part and elastic underfoot band that holds the tongue that covers the lace in place withholding its movement which is as cozy as it gets. Additionally, their sole plate is elastic adding to the pure comfort of the whole package.
Durability
Made from the finest Italian heritage, Diadora soccer shoes are known for their resilience thanks to their strong make and high quality. Users have been known to use their shoes for year before wear and tear. They are anti-stretch and watertight thanks to the leather upper.
Stylish
Designed using solid material, Diadora come with lustrous curving lines that give the sport shoes a smooth finish. The various range of colors especially the popular Black/Fluo yellow mostly preferred by most customers contributing to the panache.
Performance
Combining all the features illustrated above, the result is a responsive shoe that brings about effective execution. There is touch control in the frontal part of the shoe that is almost clammy contributing to the effectual strike zone. The traction is good with excellent ability to feel the ball yet protecting the foot from feeling the full impact of the ball. The treads also offer a great grip on both hard and soft ground and do not slide around like the typical shoe.
Customer reviews and scores
The Diadora Soccer Men's Maracana RTX 12 soccer shoes have a 4.5 rating on the Amazon which is an impressive ranking is given its recent entry to the market. At the time of writing this review, there are 17 customer reviews of the product on Amazon.
One customer reviewed "I have had these for 3 months now .They are really comfortable, have a great touch…" Another customer remarked "…For the price, these are a light, good quality, and durable shoe….I was surprised how well they worked on hard ground too…"
However there have been some complaints sighting the fit of the shoe. One customer complained "I ordered a size smaller and they are too big and stretched immediately making the problem worse…" This problem has however been addressed; customers are advised to buy the shoes a size smaller due to the kangaroo leather stretching.
There have also been complaints from customers with narrower feet as the Diadora Soccer Shoes have a wide outline. However, even with slimmer feet, the Diadora have a firm grim that reduces the effect of the space that would supposedly be left due to the wide outlay.
Customers generally love the product and recommend it for all athletes both young and old.
Conclusion
The Diadora Maracana RTX 12 soccer shoes are a brilliant revolutionized product with features every athlete wants in shoes; comfort, durability, performance oriented and stylish. These boots are some of the simplest, light-weight yet traditional sport shoes you will ever get. What's more, they are quite affordable and come in at a less than a hundred dollars. Talk about getting value for your money.
They can work on every soccer player no matter the position, whether you are a top contending athlete or a first-time player, these shoes vastly boost your performance.